Richard Beckstein | Scholarship Holder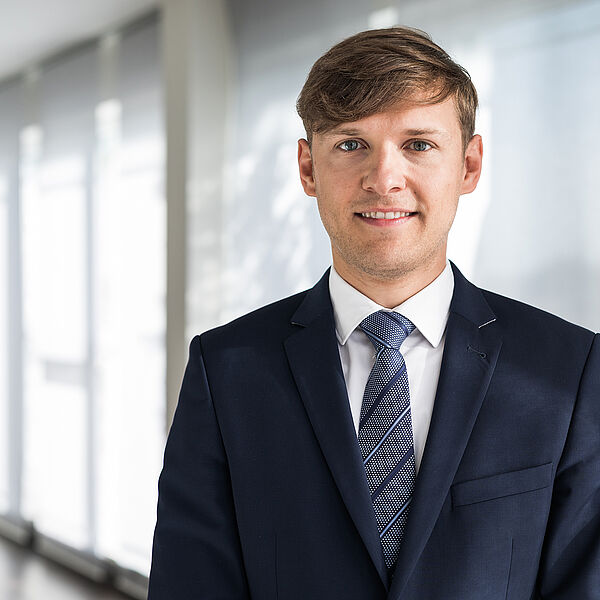 Richard Beckstein is a native of Hof. Among other things, he is characterized by his open-minded and humorous nature. Reliability, trust, further development and independence are values that are particularly important to him and which he embodies not only in a professional context.
Richard Beckstein studied business administration at the Friedrich-Alexander University in Nuremberg from 2005 to 2011, specializing in controlling and business law. Because the THORWART-JESKA-FOUNDATION granted him a scholarship, he was able to begin a second degree in law at FAU Nuremberg. THORWART-JESKA-STIFTUNG supported him financially and personally during his law studies as well as during his subsequent legal clerkship.
Vita
Since 2020 lecturer at the FOM University of Economics and Management Nuremberg.
Since 2018 working for the law firm THORWART
Admitted to the bar in 2018
Legal traineeship at the Consulate General in Mumbai
Law studies at the Friedrich-Alexander University in Erlangen, Germany
Studies of business administration at the Friedrich-Alexander-University in Nuremberg with the specialization in controlling and commercial law
3 questions
for Richard Beckstein
You were supported by the THORWART Jeska Foundation during your studies. How did you get the scholarship?
At the end of my studies in economics, I completed an internship at the THORWART law firm. There I gained valuable insights into the profession of a lawyer. I was immediately fascinated by the personal contact with clients, the individual legal advice and the associated solution of challenging and exciting business law issues. Therefore, I considered pursuing a second degree in law. When I approached the THORWART law firm, I was granted support in the form of a scholarship.
What has the support of the THORWART Jeska Foundation meant to you?
Thanks to the financial support, I was able to fully concentrate on my studies and legal training and thus pursue my passion. In addition, I had the opportunity to combine theoretical and practical perspectives from the very beginning, which, among other things, also enabled me to work part-time at THORWART. Above all, however, I have found the personal exchange with other scholarship holders and foundation members to be very valuable.
What are your wishes for the coming years, what do you definitely want to do?
Professional and personal development as well as autonomy and independence mean a lot to me. Therefore, I look forward to growing with challenges, gaining further experience in legal counseling and expanding my practice in forensic work.