Nuremberg KitchenHeroes | Nutrition Education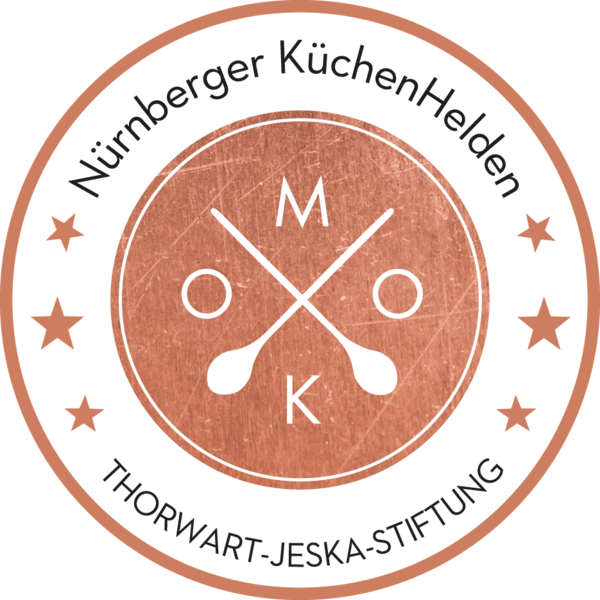 Strong heroes need good food.
Nutrition is key to strength, power and well-being. Conscious eating also plays a fundamental role for the immune system. Those who learn to deal responsibly with the topic of nutrition as youngsters will benefit their entire lives. Fresh ingredients and working together in the kitchen are important for self-determined nutrition.
The "Nuremberg Kitchen Heroes" project inspires children
In cooperation with the THORWART-JESKA-FOUNDATION, Gabriele Hussenether, owner of the "MOKO" cooking school, wants to inspire students between the ages of 9 and 14 to eat a balanced diet. By cooking together, she imparts nutritional knowledge and promotes the health of the students in the long term. Initially, cooking takes place in the video, but when the situation allows, cooking occurs in schools and at MOKO itself. Thanks to the support of the THORWART-JESKA-FOUNDATION, the videos and also the cooking classes in the schools are available to the students free of charge. For special commitment, there is a "hero program" with cooking scholarships directly at MOKO.
Discovering food from home with all senses
The children should discover the exciting world of food with all their senses, they should gain experience and also simply try it out. The Nuremberg KitchenHeroes project attaches great importance to regional references. The origin and history of the food are incorporated into the courses. How and where do I get good food? What does our region have to offer at which time of year? The regional factor strengthens the children's sense of home, and cooking together strengthens their self-efficacy and understanding of their roles. For parents and teachers, there is accompanying material in the form of worksheets and a sanitary leaflet. All materials are available for download or as text directly below the video.
Would you like to support the project?
Our donation account
IBAN: DE33 7903 0001 1001 2596 00
BIC: FUCEDE77XXX
Princely Castell'sche Bank
If you wish a donation receipt, we need your name and complete address.
further information under mobilekochkunst.de/kuechenhelden
Teaservideo Nuremberg KitchenHeroes